Surfaces
Gas control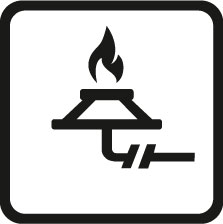 Smart option that cuts off the gas supply when extinguishing the flame, preventing gas leakage.
Residual heat indicator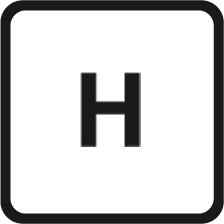 Indicator on the hob that will light up when the surface is still hot and can burn. If the indicator is off, it is safe to touch.
Induction surface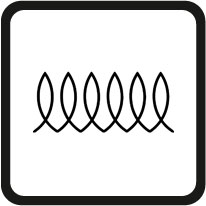 A type of electric hob that heats the bottom of the cookware using a magnetic field. Induction hobs should only be used with compatible cookware.
Induction cookware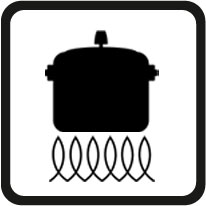 Plain cookware made of ferromagnetic materials used for induction hobs. Check magnetization with a small magnet. Also, most manufacturers indicate on the bottom of the cookware a special marking of conformity to the induction hob.
Number of burners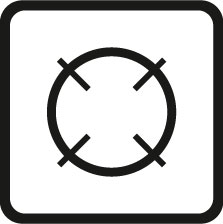 The number of heating elements on the surface. The more burners / zones, the more freedom and space you will have during cooking.
Mechanical rotary switches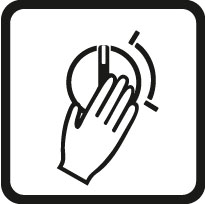 A type of surface control using mechanical rotary knobs, when scrolled, it starts working.
Booster mode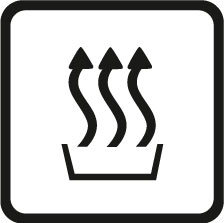 A function that allows you to briefly (up to 5 minutes), but powerfully enhance the work of the hotplate.
Touch control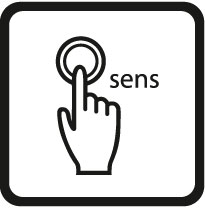 An easy and simple kind of surface control that activates it with a single touch.
Glass ceramic surface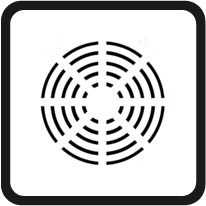 Easy-to-clean and modern touch-operated electric surface. Works thanks to Hi-Light heating elements.
Timer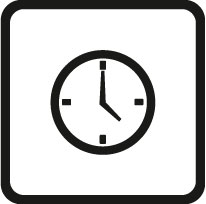 A convenient function that allows you to set the time the hob is turned off, allowing you to set the desired cooking time.
Electric surface with cast iron pancakes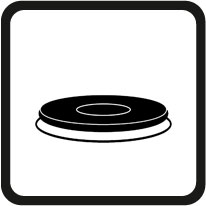 A type of electrical surface with heating elements in the form of cast iron pancakes.
Electric ignition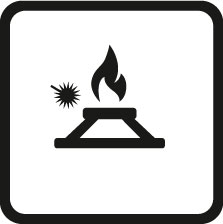 Functionality that allows you to automatically ignite a gas burner using a piezoelectric element installed in it, without using auxiliary materials.
WOK burner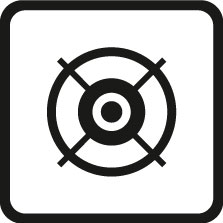 Ultra-fast WOK burners have multiple rows of flame. Thanks to this technology, on one burner, you can simmer products over low heat and deep fry
WOK adapter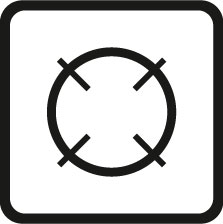 Additional grid-adapter (usually included in the package), which allows you to use WOK-dishes (dishes with a spherical bottom) or large diameter dishes for cooking.
Touch-slider control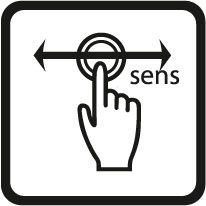 A type of hob control that will allow you to adjust the heating levels and set a timer with one touch of your finger: touch the slider and slide your finger over it until the required settings are achieved.
Child protection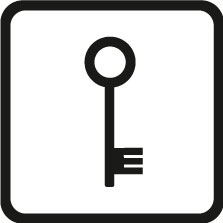 A function that allows you to lock the control panel on the hob. Childproof lock eliminates the chance of accidentally changing settings, and does a great job if you have little explorers in your kitchen.
Overfill protection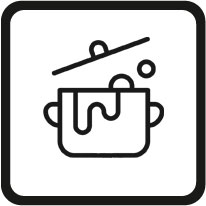 Overfill protection will protect the hob control panel from accidental liquid spills and will automatically shut it off, blocking all cooking zones.
Auto power off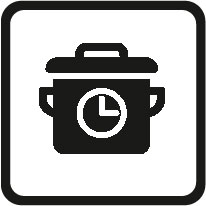 After the timer set on the panel has expired, the auto-off function will automatically turn off the heating zone.
Cookware recognition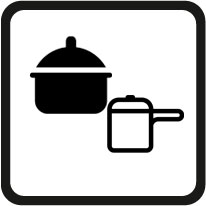 The function allows you to determine the size of the pan and only heats the area above it. It also saves energy, increases operational safety, and most importantly - opens access to additional heating circuits.
Stop&Go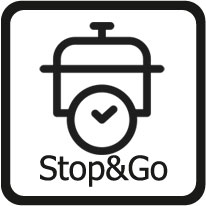 Stop & Go - interrupt cooking - and restart it again - with one touch. This function allows you to pause the cooking process at the touch of a button and continue working after a while with the same settings.
Extended zone for 2 burners
The expanded zone for 2 burners will allow you to choose between a larger or smaller heating area, which will also save energy.
Oval heating zone "roaster"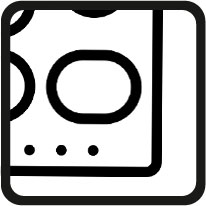 The combined zone (roaster) makes the heating zone universal: in standard mode, it is suitable for kitchen utensils with a small or medium bottom, and when the expansion zone is activated, you can use non-standard dishes - a roaster, a frying pan, etc.
SABAF burners

The surfaces are equipped with Italian SABAF burners. High quality production and long service life of SABAF gas burners is a guarantee of their safe use, and compliance of products with European standards ensures a high level of reliability.
Glass ceramics EUROKERA

EUROKERA is Europe's largest manufacturer of ceramic glass for various types of electric hobs and stoves. We use glass ceramics of the French production EUROKERA, which is a guarantee of reliability and high quality.
E.G.O touch control

E.G.O. is an international high-tech company and one of the world's leading manufacturers of components and products for household appliances. EGO Hi-Light® heating elements have many advantages: when heated from 3 to 5 seconds, they are distinguished by excellent efficiency among other heaters. In addition, they provide an even heat distribution and balanced transmission of light rays (in glass-ceramic surfaces).